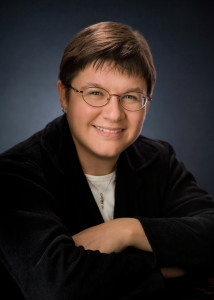 email me
Hi, Folks.  My name is patty love.  I hope that finding this website will ultimately support you in cultivating self compassion that invites inner healing.  I am an inner coach, supportive listener, and Empathetic Presence facilitator and teacher.  As we move through this journey of being human, we can become conditioned to believe and identify with the judgments of Self and others.  Through our natural desire to avoid painful experiences and hold on to and recreate pleasant experiences, we can unconsciously allow this acquired conditioning to run in the background, much like an invisible computer program.  I help create and hold space for people to connect with their inner landscapes so they can allow the discovery of the  invisible programs that are running, and sometimes ruining, their lives.  Together we learn the strategies used by these parts and uncover their beautiful needs.  For me, this has lead to an increased sense of well-being, skillful living, inner wholeness, self-compassion, and self-acceptance that years of counseling had not.  Empathetic Presence work is derived from effective practices discovered in my own experiences of hours of deep self-inquiry, intensive study and practice, and supporting others in groups and in private sessions.
These experiences and studies have led and supported me to offer this practice of Empathetic Presence.
Inner Empathy – I completed a 9 Month Inner Empathy Intensive Training with Jerry Donoghue which consisted of long-weekend intensives, group sessions, individual practice sessions, and private sessions with Jerry.
Mindfulness Based Stress Reduction – I participated in an 8 week experiential program with a local teacher who was certified to teach the work of Dr. Jon Kabat-Zinn' MBSR program.  From there, we continued with monthly sittings for a bit.  During and since that time, I continue a practice as well as read books by Kabat-Zinn.  I have also listened to his teacher training series, though have not attained certification.
Mindfulness practices – I have also studied  the mindfulness work of folks such as Thich Nhat Hahn, Tony Packer,  Sharon Salzberg and Joseph Goldstein, Judith Lardner, and others.
Nonviolent Communication studies – I have participated in various group studies and practices, readings and workbooks in this communication process as articulated by Marshall Rosenberg.
Byron Katie's process called "
The Work
" – I continue to
study and practice this method of letting go of false beliefs by noticing their effects on the individual and questioning whether they are true.  This works allows us to discover who we are when we let go of our stories.

Other bodies of work
that contribute to my ongoing unfolding:
2
Permaculture
 Design Certifications, Voluntary Simplicity, Conscious Living, the book "Your Money or Your Life," many of Starhawk's teachings and writings, and working as part of the support team for many life, business, and inner coaches. Other influential bodies of work include Voluntary Simplicity and yoga practice.